Pivot Demo Day
January 29, 2015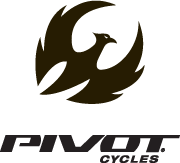 Charleston Bicycle Center is excited to host a Pivot Cycles demo day at the Kanawha State Forest. They will bring a trailer full of all their best bikes, and you get to spend all day riding them!
The date has been set for May 7, 2015, starting around 2 pm and running until dark. They will bring all their bikes, including the new Les Fat, and a good supply of clipless pedals to get you set up. All you need to bring is a smile, some identification, a credit card, and a helmet.
Circle the date on your calendars, and check out their website for more information here.