We Are A Specialized Dealer!
December 21, 2014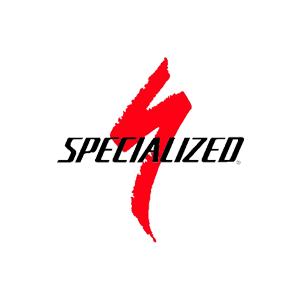 Charleston Bicycle Center is an authorized dealer of Specialized Bicycles, and we are very excited to offer their bikes to our customers! Specialized makes some of the best bikes on the planet, from full-suspension mountain bikes to race-worthy road bikes.
Since 1974, Specialized has built a reputation of being on the frontlines of product innovation. In the 1980's they were one of the pioneers of mountain bike design and development, and they are still pushing boundaries today.
For 2015, Specialized has reinvented their race road bike, the Tarmac, with an eye towards "Rider First Engineering". Standard practice throughout the industry is to design road bikes in the most common size, and then scale up or down to maintain the geometry in other sizes. They found by riding different sizes of the same bike that they had different characteristics, so they have sought to correct the discrepancies by designing a Tarmac in every size to ensure they all had the same feel. This is just one example of Specialized breaking out of standard industry practices to make a top-notch product.
In addition to a fantastic line of bikes, Specialized also produces great apparel, shoes, helmets, tires, and accessories. Check out their offerings at Specialized.com to learn more, or swing into the shop to test ride one today.