Spring Has Sprung!
April 28, 2015
It is officially bike riding season in West Virginia! We have had a LOT of things going on at the shop that we want to let you know about, but not enough time to stop and post it here. Some super cool bikes have come into the shop, and we have a couple events that you need to know about.
We are just over a week away from the Pivot Cycles demo day in the Kanawha State Forest! We couldn't be more excited about it, and we hope you are as stoked as we are about the chance to test ride some of the best two-wheeled machines on the planet on home turf. The guys from Pivot will have the whole lineup available, along with plenty of pedals, to get you out in the woods on your next dream bike.
From now until the end of May, Cannondale is having a promotion on the Supersix EVO and CAAD 10 road bikes, throwing in a Garmin Edge bike computer with your new ride. If you buy a Supersix EVO, Cannondale will send you an Edge 510; and they will send you an Edge 200 with your new CAAD 10. Purchases must be made by May 31st, so don't wait. Visit Cannondale's website to shop for your bike and get more details. We have plenty of bikes in stock to choose from, so come in and get yours today!
We have also gotten word from Specialized Bicycles that we will be hosting a mountain bike demo event with their lineup this August. As more details come available, we will be posting them here and on our facebook page, so stay tuned!
Over the past few weeks, we have had a number of really cool new bikes come in.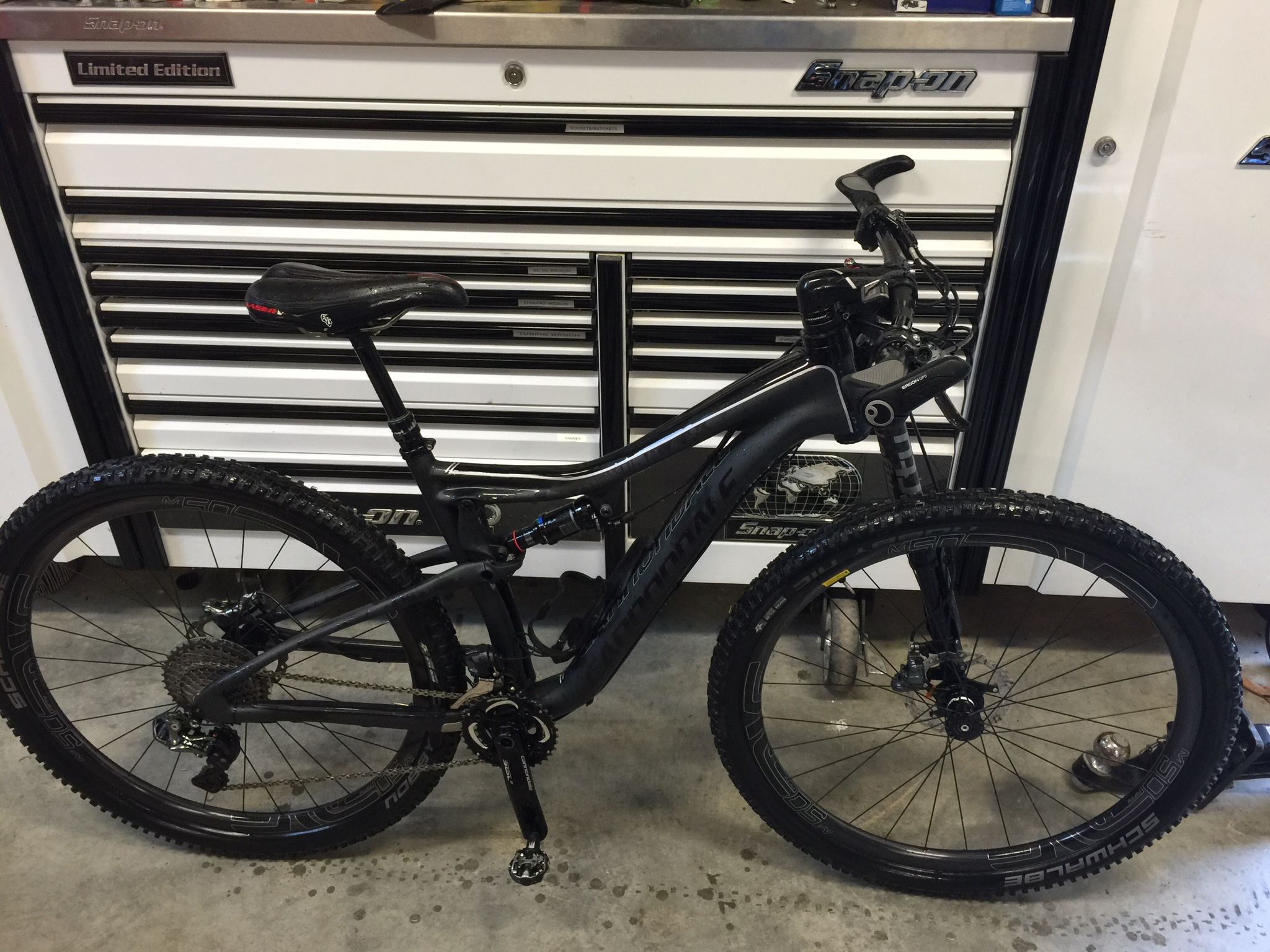 Perhaps the coolest of them all was the Cannondale Scalpel Black Inc model with the brand new Shimano XTR Di2 electronic shifting. A black-on-black paint job and blacked out ENVE carbon wheelset make this bike look really mean. Getting our hands on one of the first electric-shifting mountain bikes available was a treat! All the hard shifts you have to make out on the trails just became a lot easier. Shifting under load, small ring to the big ring - it doesn't matter, the Di2 system makes it easy and accurate every time. Put that drivetrain on what is already one of the lightest production full-suspension mountain bikes, and you get a ridiculously fast, fun dirt machine!
We also had the privilege of building a semi-custom rigid Pivot Les 29 for one lucky mountain biker. He wanted to build a super-light bike to take on roads and rail-trails, and this is just the bike he needed. First, he decided he wanted to upgrade to the Reynolds carbon wheels to keep weight to a minimum. Then he opted to trade the fork out for a rigid ENVE carbon model - a fantastic choice! Also, the Les 29 features the Swinger rear dropout, so if he wants to convert to single-speed he can. All in all, this is one of the coolest bikes we've had the chance to put together for somebody.
We had another customer looking for a gravel grinder, and we were lucky enough to get the last in-stock Specialized Diverge Comp Carbon. They have more on the way, so you haven't missed the boat yet.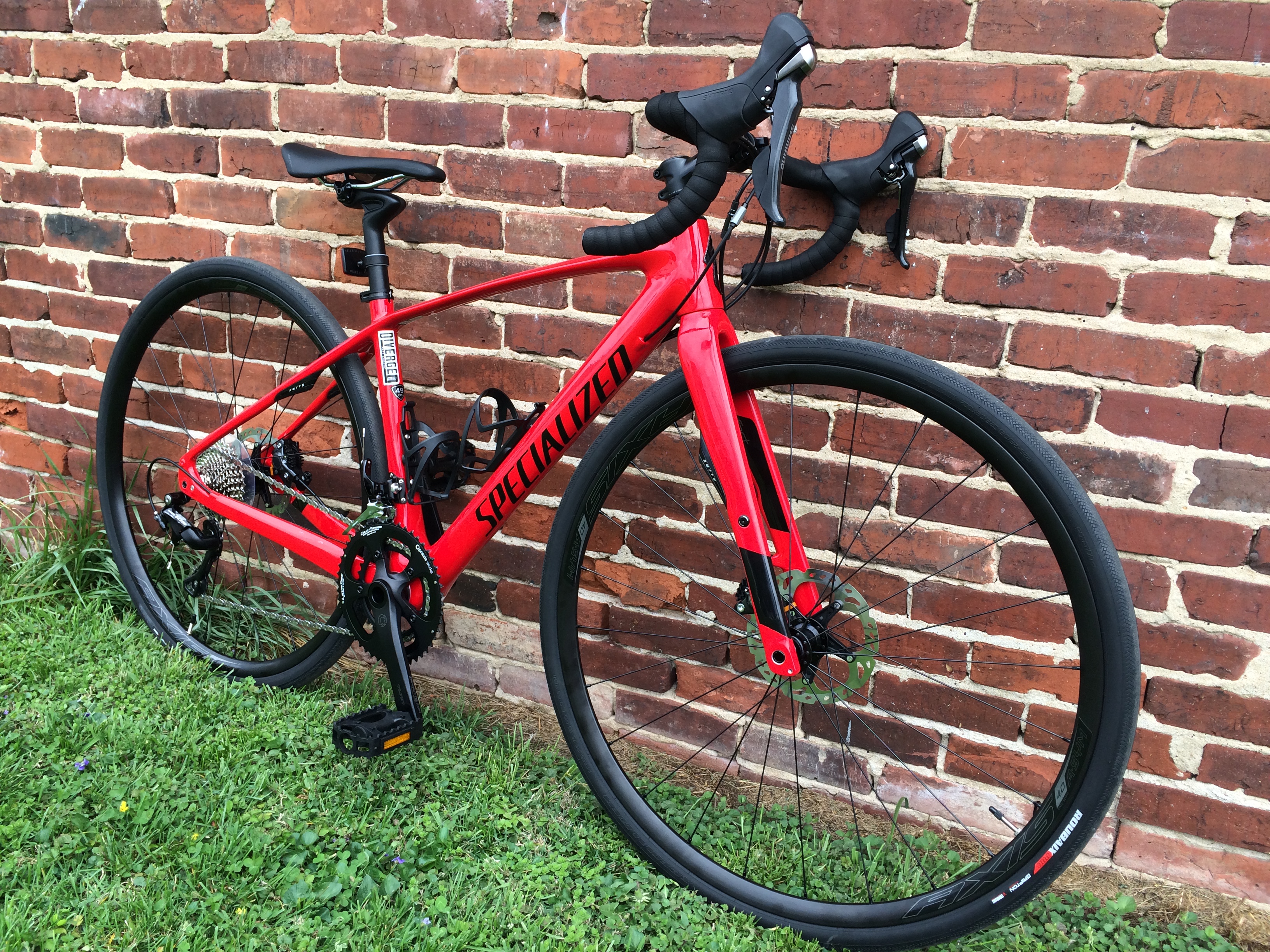 Aside from being absolutely gorgeous, the Diverge Comp Carbon features thru- axles front and rear which make the bike unbelievably stiff and efficient. It came stock with a Shimano 105 11-speed drivetrain and RS685 shifters and hydraulic disc brakes to tackle any uphills and downhills you put in front of it. But the best part of this bike isn't the parts, but the way the whole bike rides! It was surprisingly lively and fast, even stocked with bump-dampening Zertz inserts and 700 x 30c Specialized Roubaix Pro tires. It's not the lightest bike we've ever ridden, but pound for pound is one of the most exciting rides on the street - and you can take this bike anywhere!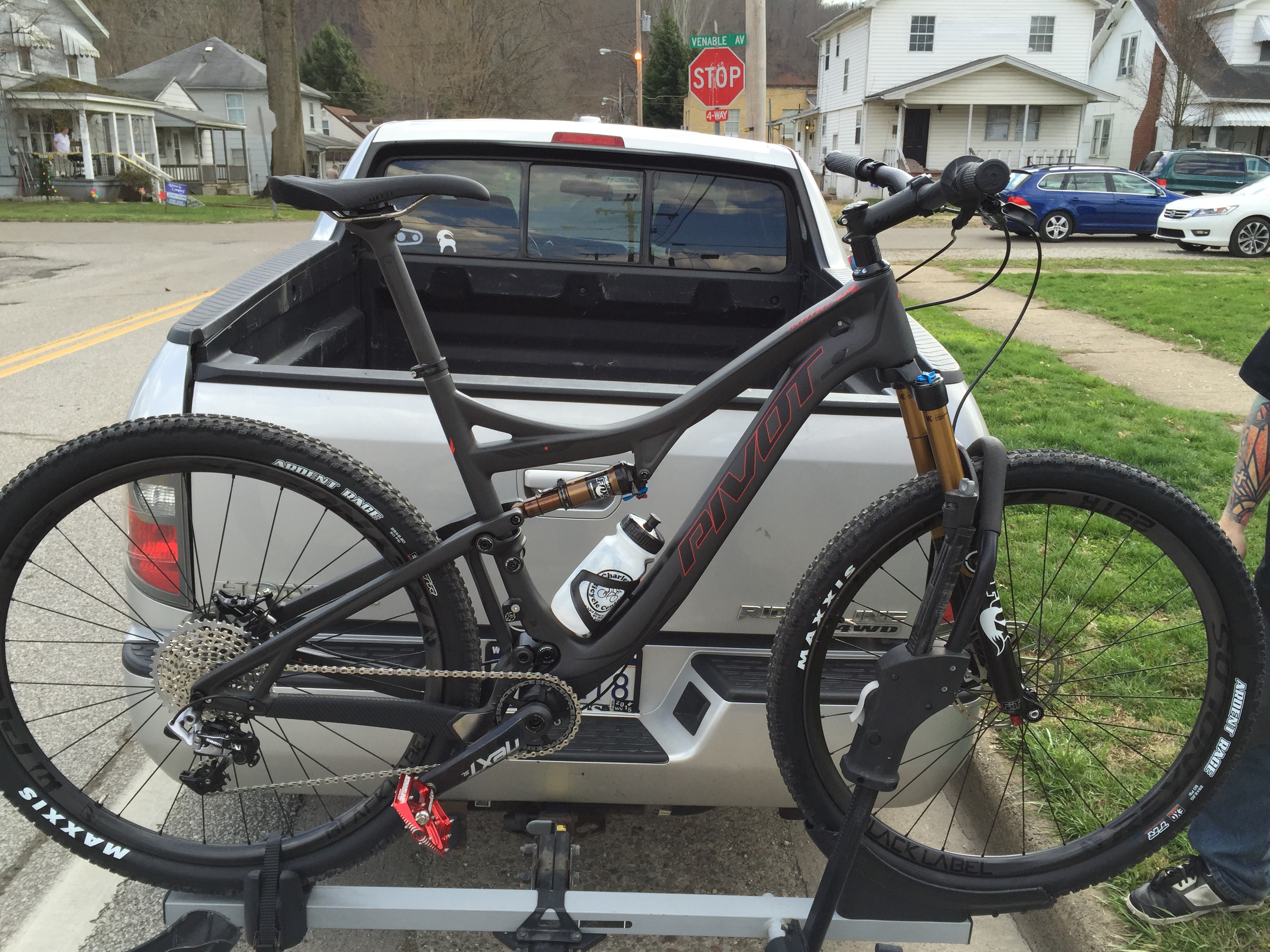 Last, but definitely not least, we sold a fully-boosted Pivot Mach 429SL with Reynolds carbon wheels and SRAM XX1 drivetrain. This is possibly the mountain bike to beat all mountain bikes! It's built sturdy enough to be ridden everyday, but it's light enough at 25 pounds to be race-worthy. The DW link built into the rear-suspension design keeps the pedals turning efficiently so this bike climbs more like a hardtail, yet still gives you the shock-absorption you want when you're done climbing and it's time to go downhill. The new owner was too excited about getting this bike out on singletrack to wait long enough for us to get a staged picture of his bike, so we had to sneak one right before he drove off with it on the back of his truck.
The season has begun and is in full swing, and as new and exciting things happen at the shop we will be sure to post it here for you!